At Surf and Soul Morocco, we are making a concerted effort to reduce plastic waste with a focus on natural, sustainable materials in our surf camp to highlight the severity of the problem.
As we are trying to reduce plastic and rubbish waste it would be appreciated if you could bring your own water bottle to re-fill throughout the day. Believe us, every plastic bottle less is a big step forward.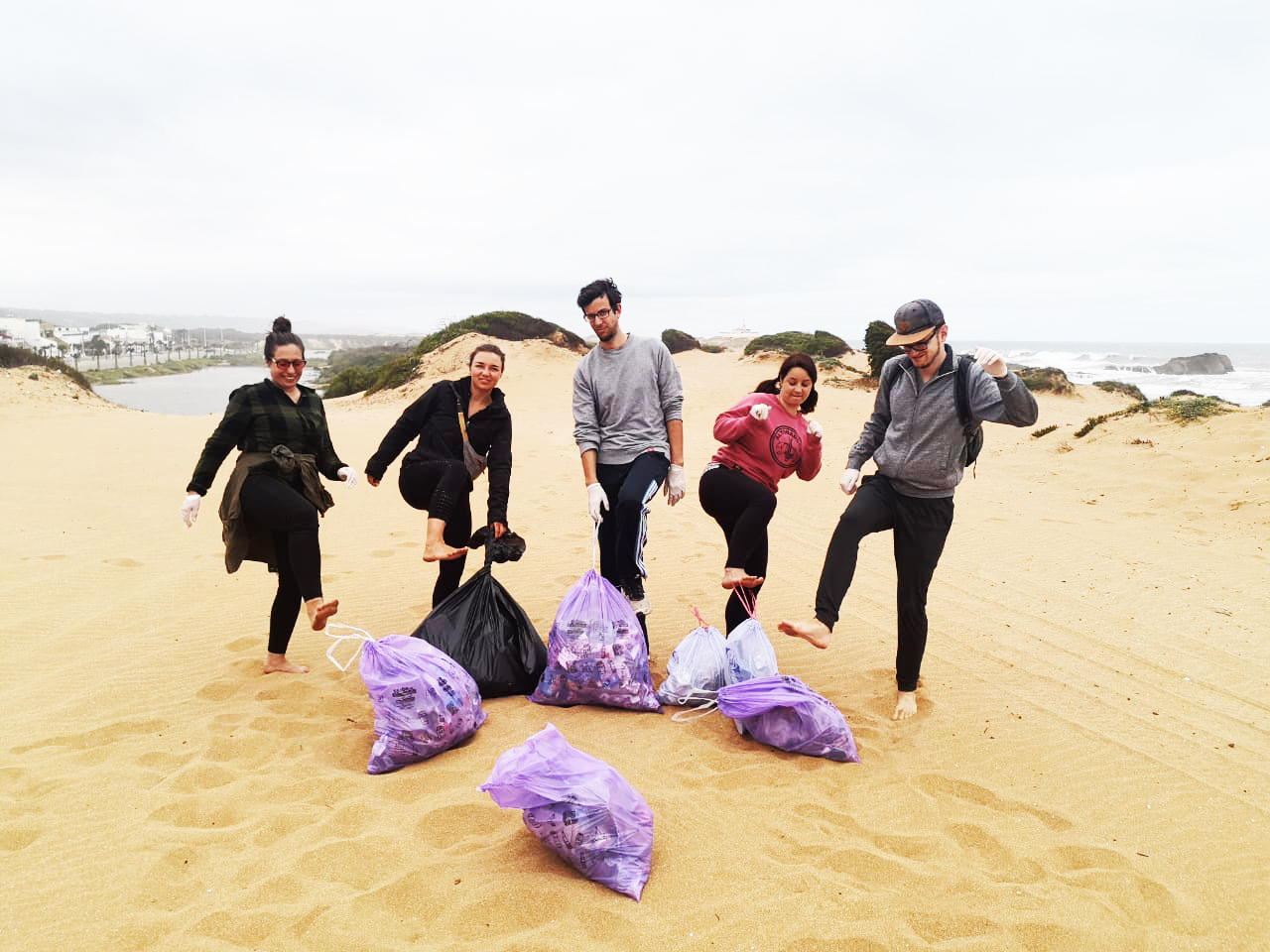 VOLUNTOURISM
…
in our own small way
Every week we have a cleanup Oualidia initiative, where our guests can also volunteer to help. For one hour a week, armed with bags and gloves, we visit either the beach, the neighbourhood, the bird sanctuary or the sand dunes to collect dumped rubbish in order to free the natural habitat from the poisonous, choking effects of man-made waste.
Our aim is to educate and eradicate rubbish and plastic from the village and surrounds, to keep our beaches clean and to maintain the natural charm of the area.
We know it is not how most people wish to spend their hard-earned holiday, and that is why it is on a voluntary basis, but we also believe that most people want to make a difference – and we strongly believe that with a bit of help and a little time and effort we can slowly make a change.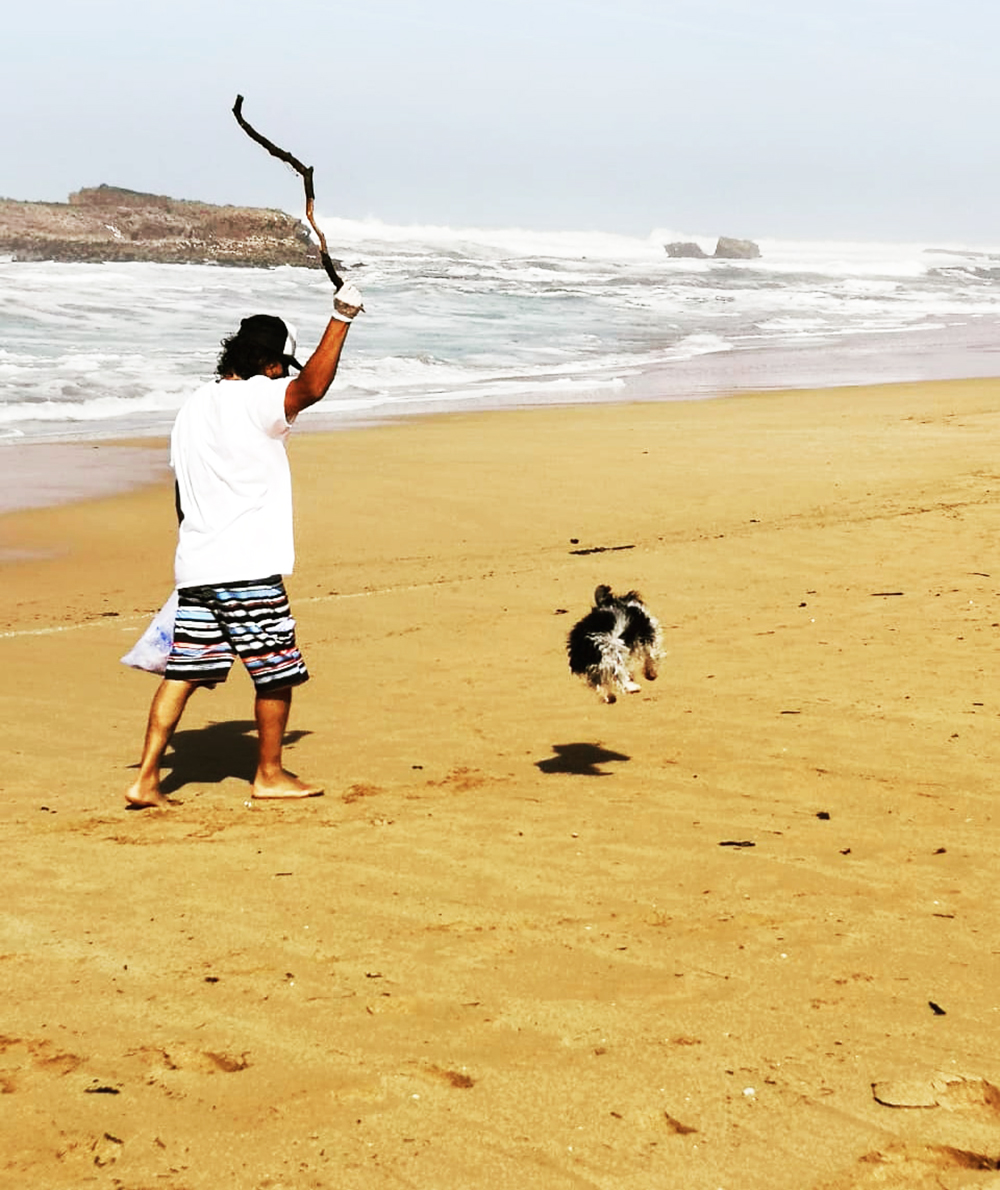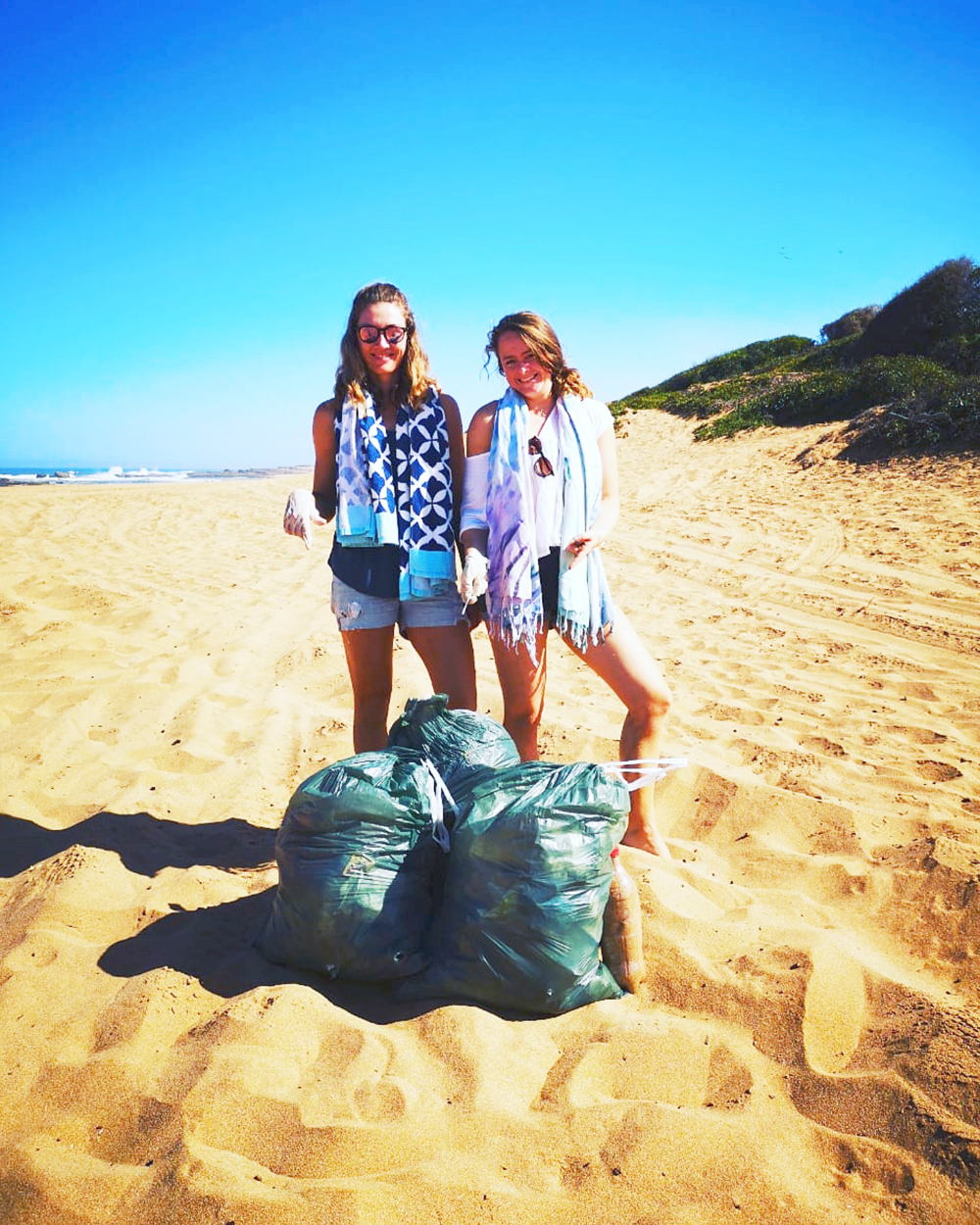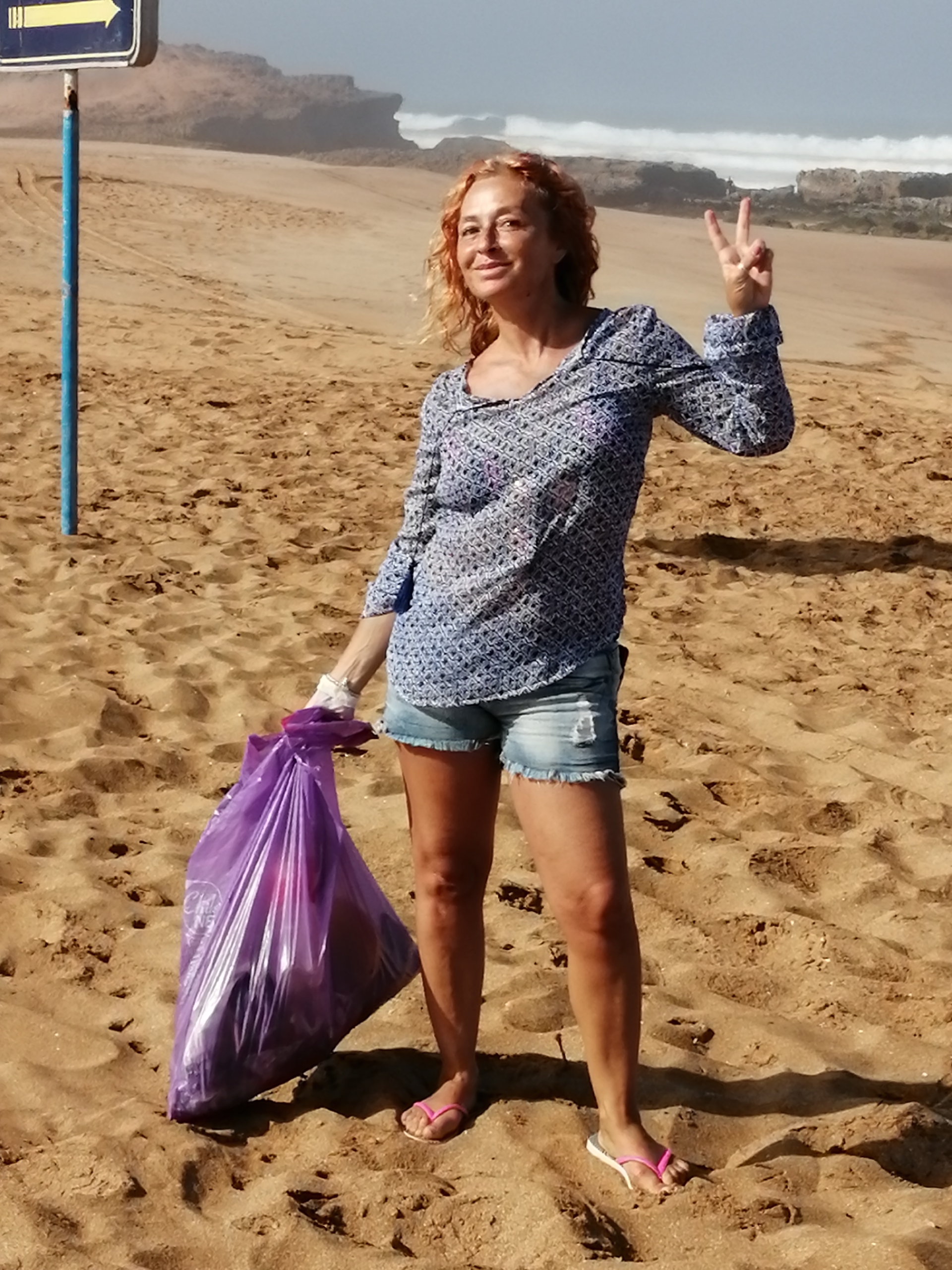 PART OF THE FAMILY
We believe in living local and giving back, that is why, where possible, we source organic food direct from the village market and employ local craftspeople to maintain and build for us.
We aim to look after our staff and pay them a fair wage for the work that they do, so they can feed their families and have a decent quality of life. Our prices and your treatment of them should reflect this.
"The best way to not feel hopeless is to get up and do something. Don't wait for good things to happen to you. If you go out and make some good things happen, you will fill the world with hope, you will fill yourself with hope."
SOUL FOOD
Our food philosophy is like everything else we believe in – fresh is best, slow is better and local is king. Our packages include healthy and hearty organic vegetarian meals in an easy-going group atmosphere with all-natural produce.
Our Moroccan-style vegetarian meals truly are from paddock to plate (you can see the fields from the surf stay), and are home-cooked on site for your enjoyment. As Oualidia is well-off the tourist track and still basically fishing village (just the way we like it!), specialised product is not readily available. This is truly back-to-basics, non-processed food as nature intended – fresh, seasonal and very, very tasty.
For your own culinary enjoyment, we can help to organize a visit to local restaurants where you may choose from a range of fresh seafood, great salads and traditional Moroccan meals – make sure you don't miss out on the world-renowned Oualidia oysters! As an extra, you can always visit the fresh market at the Saturday Souk and prepare your own organic fare in the communal kitchen to enjoy around the share tables on the Pura Atma terrace. Believe us, it doesn't get fresher or better.